CATFIGHT FOR THE CROWN Raises $110,000 for The Ruth Ellis Center!!!
June 1, 2018 at The Fillmore, Detroit MI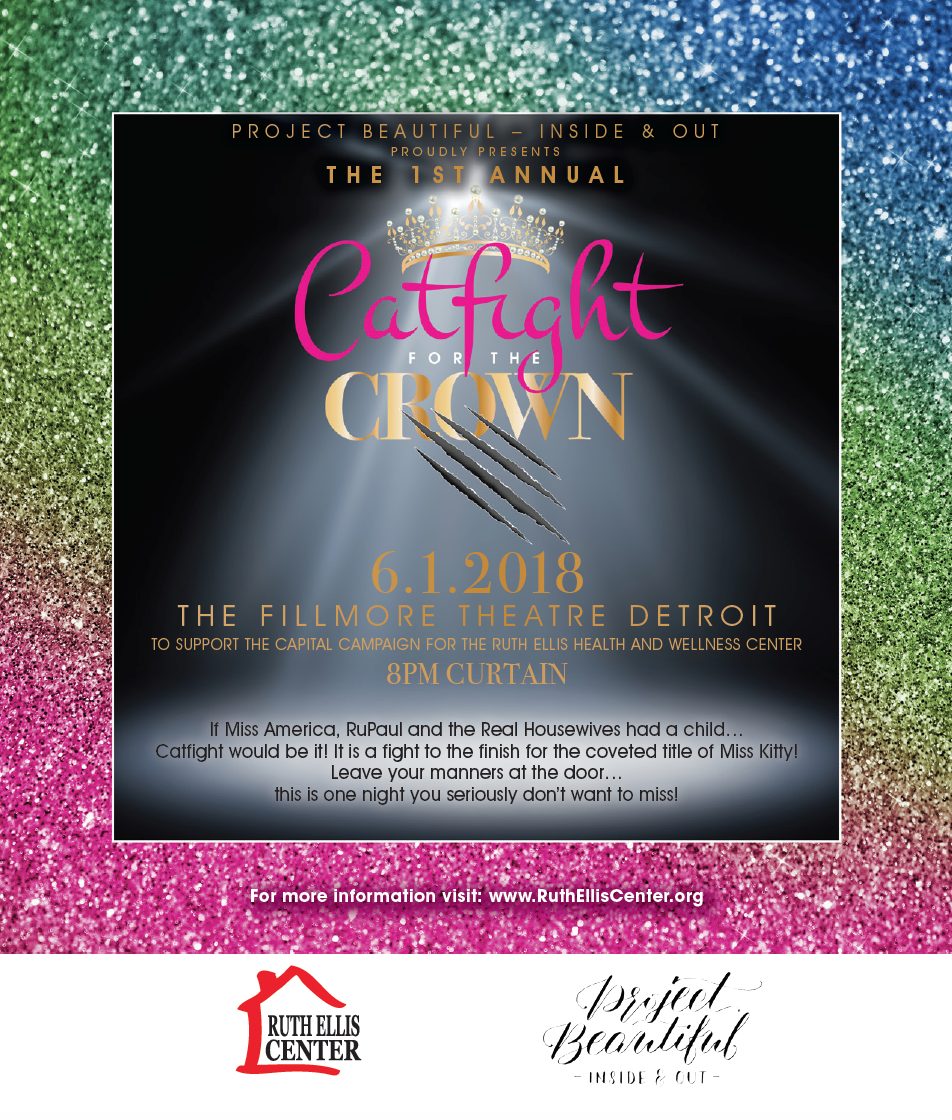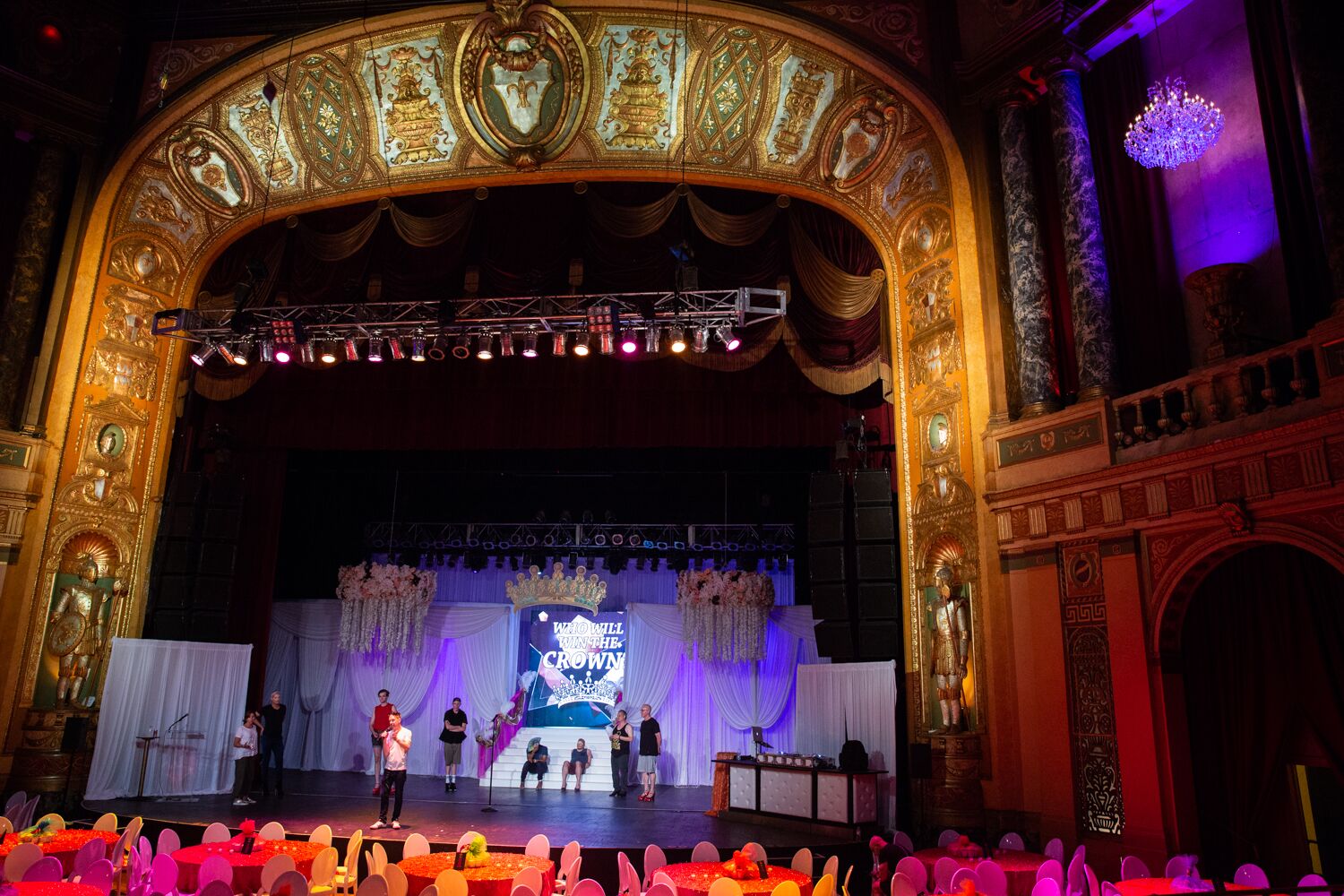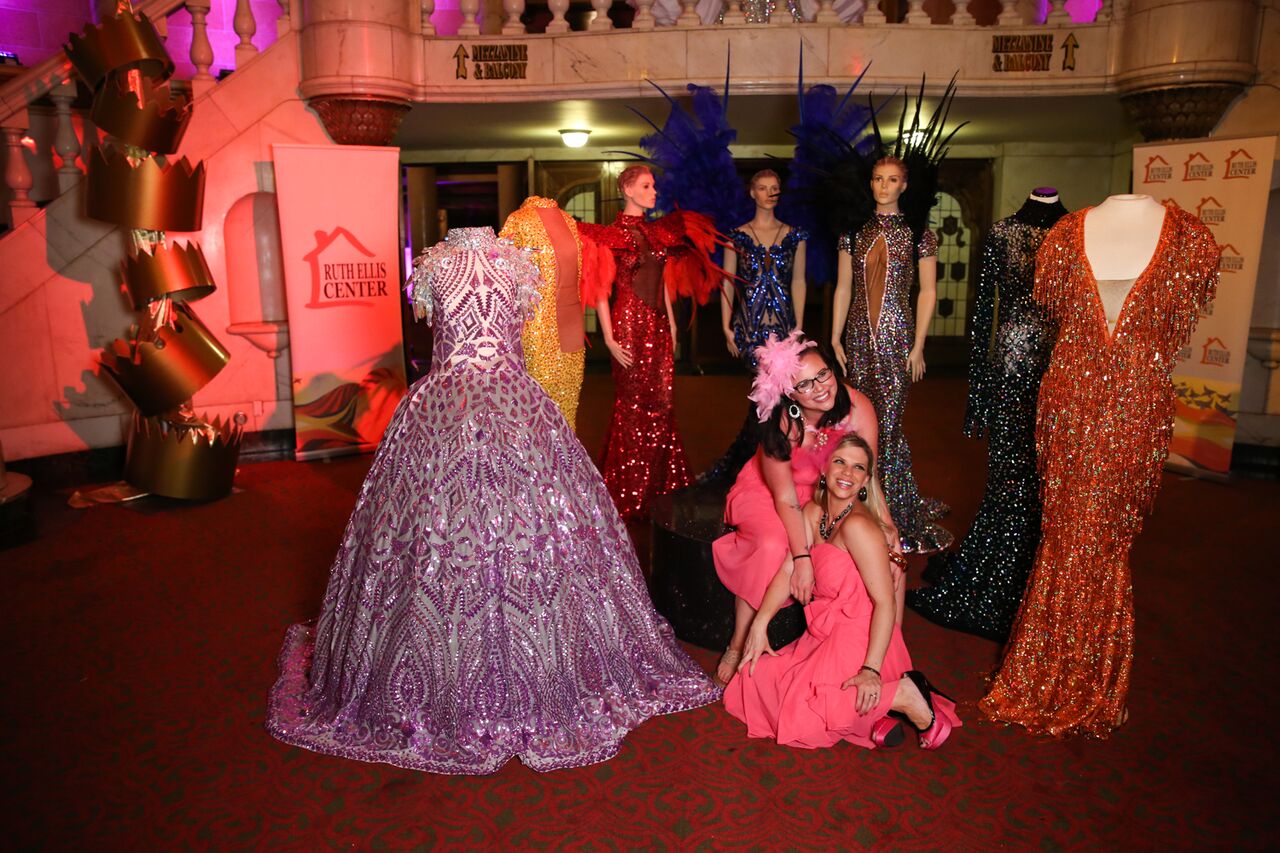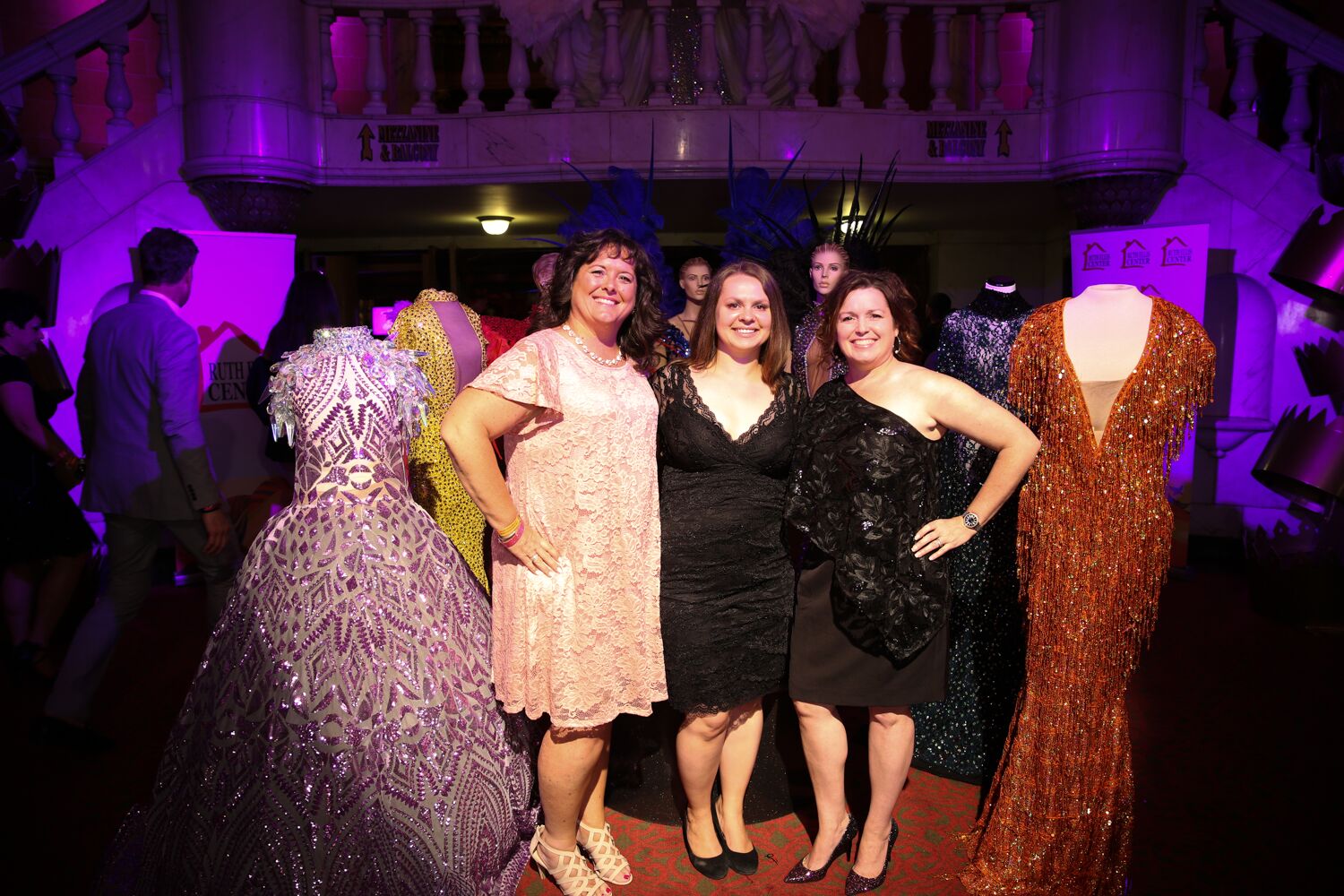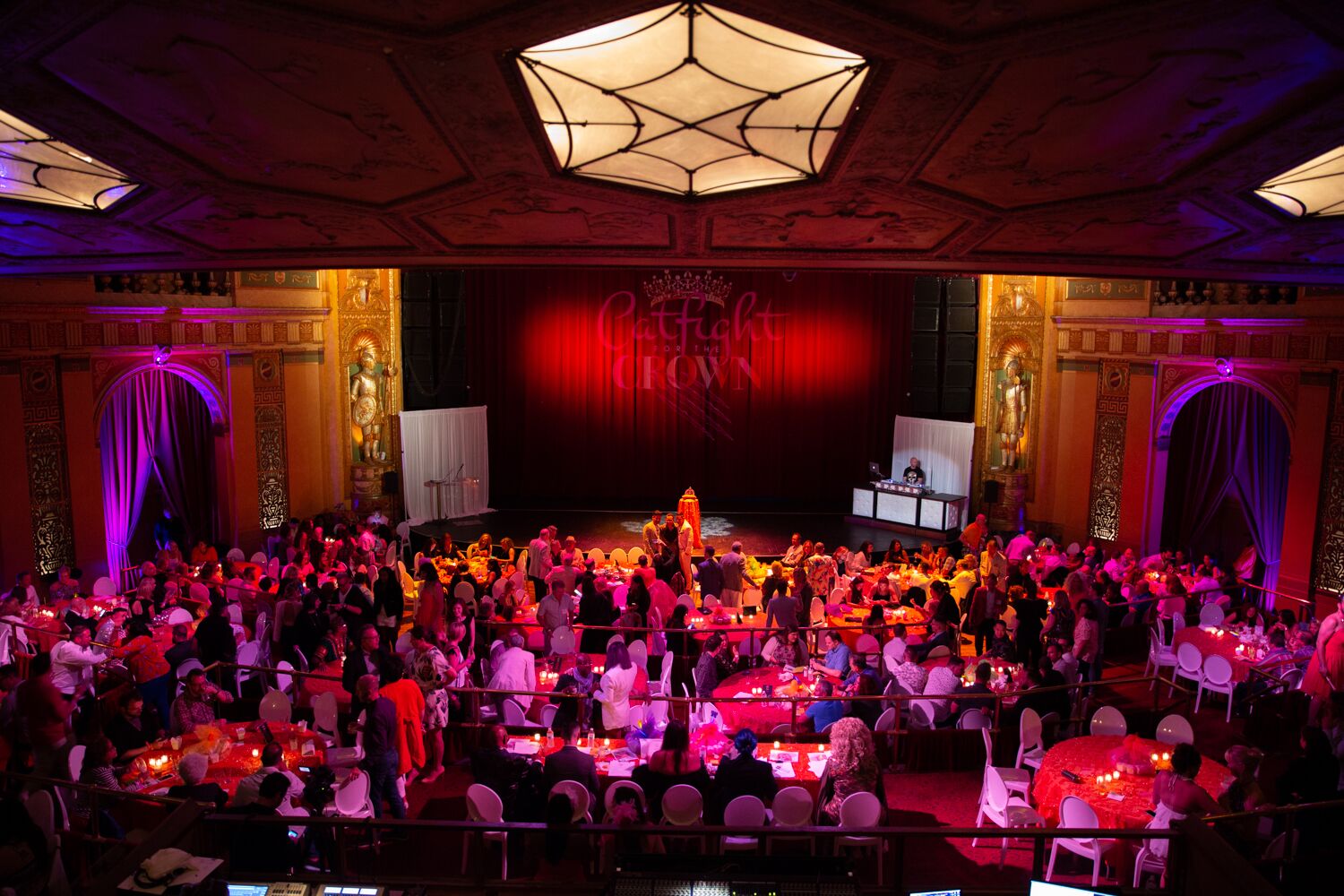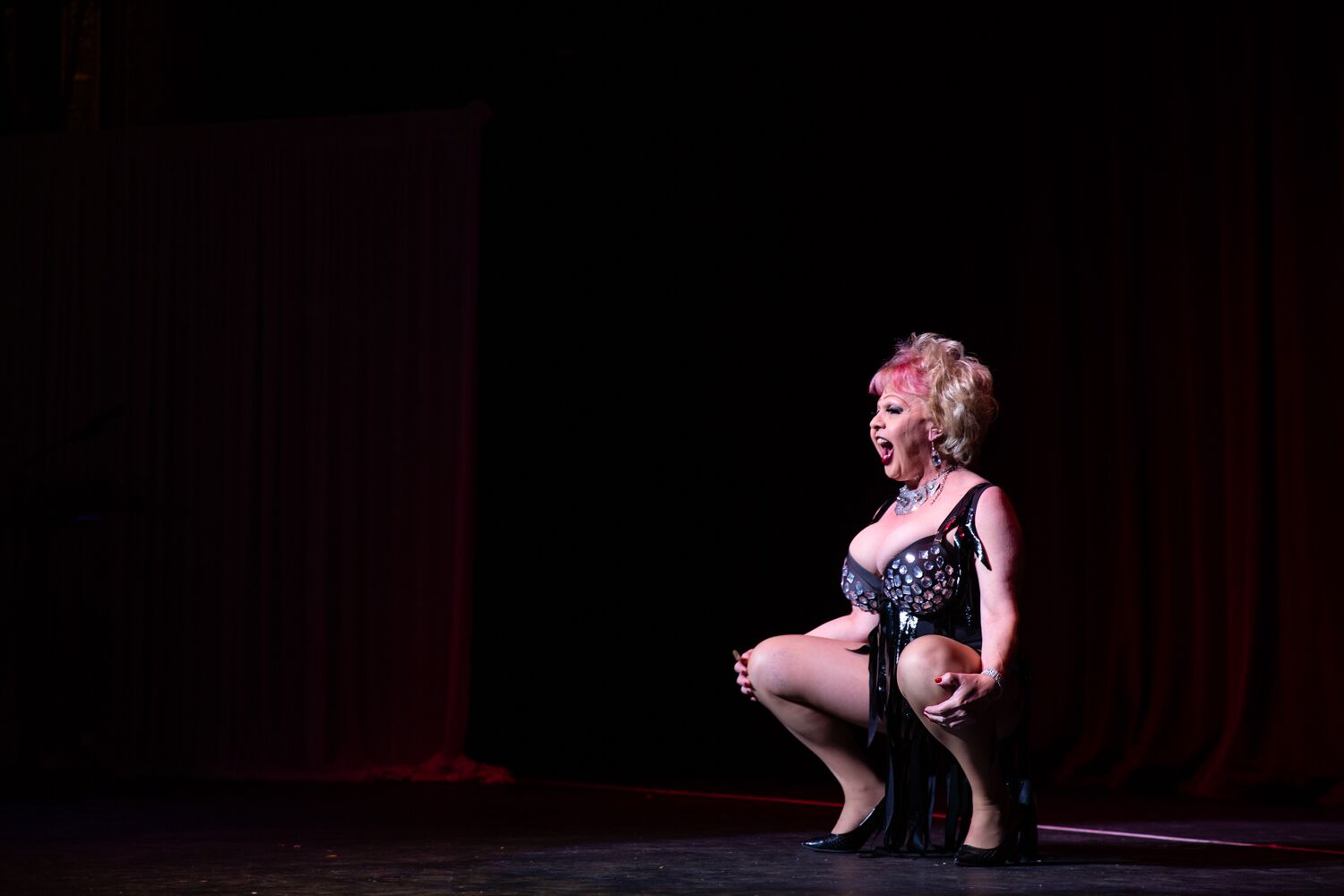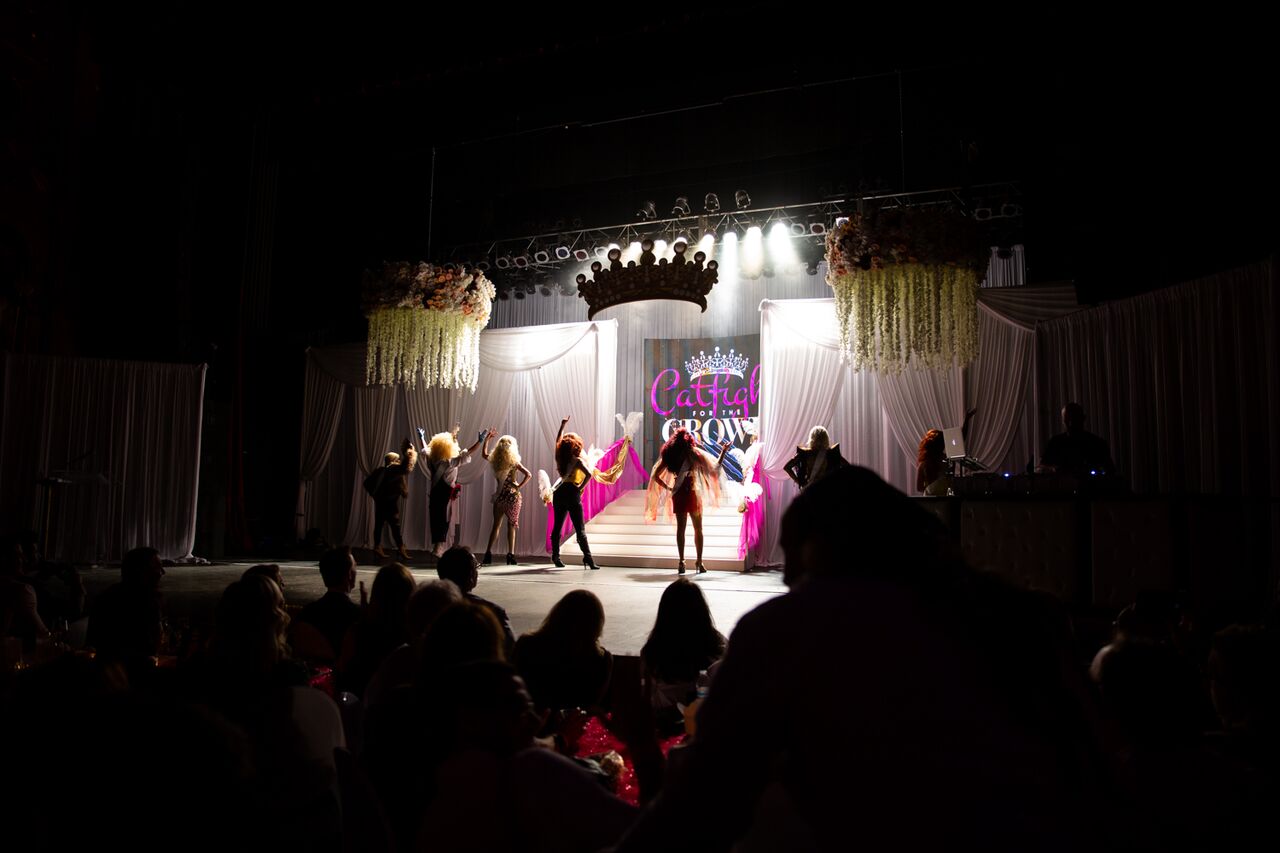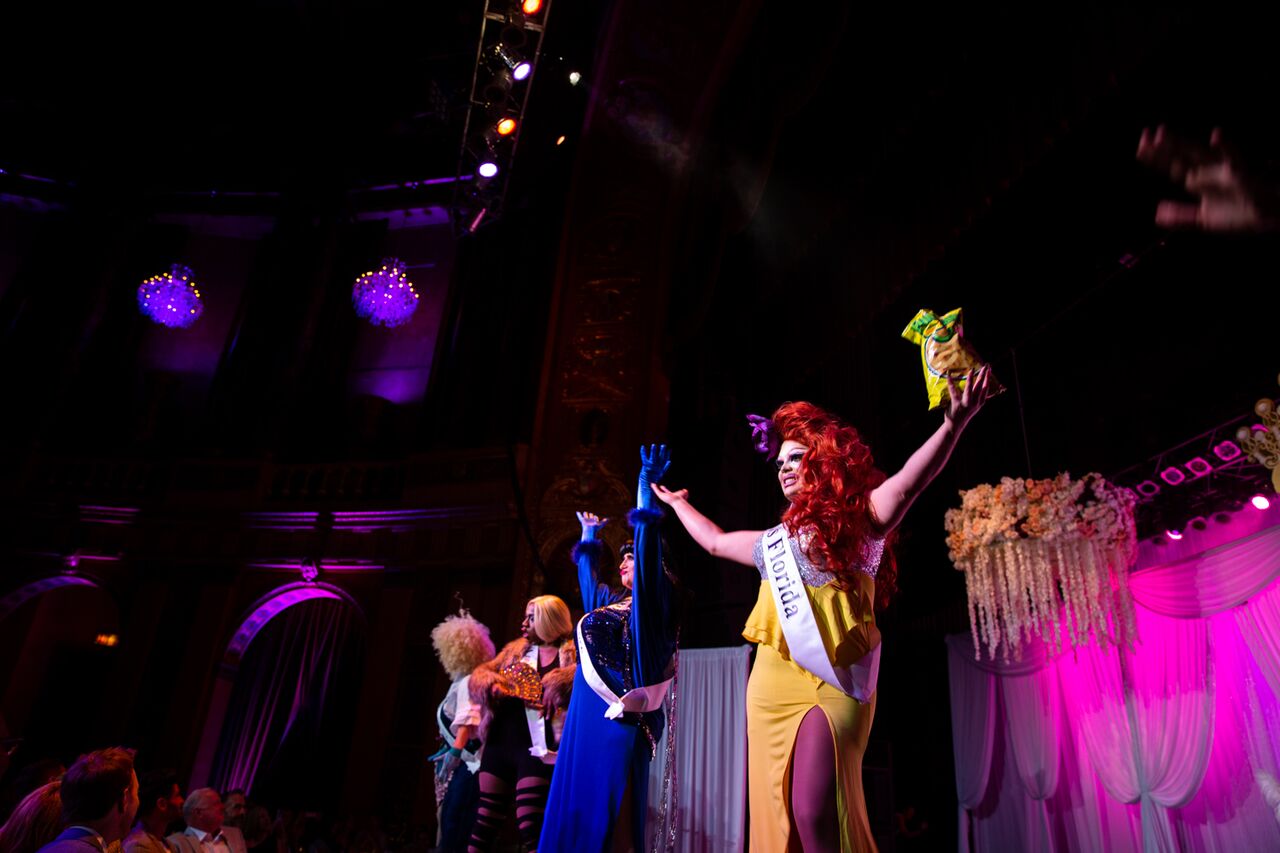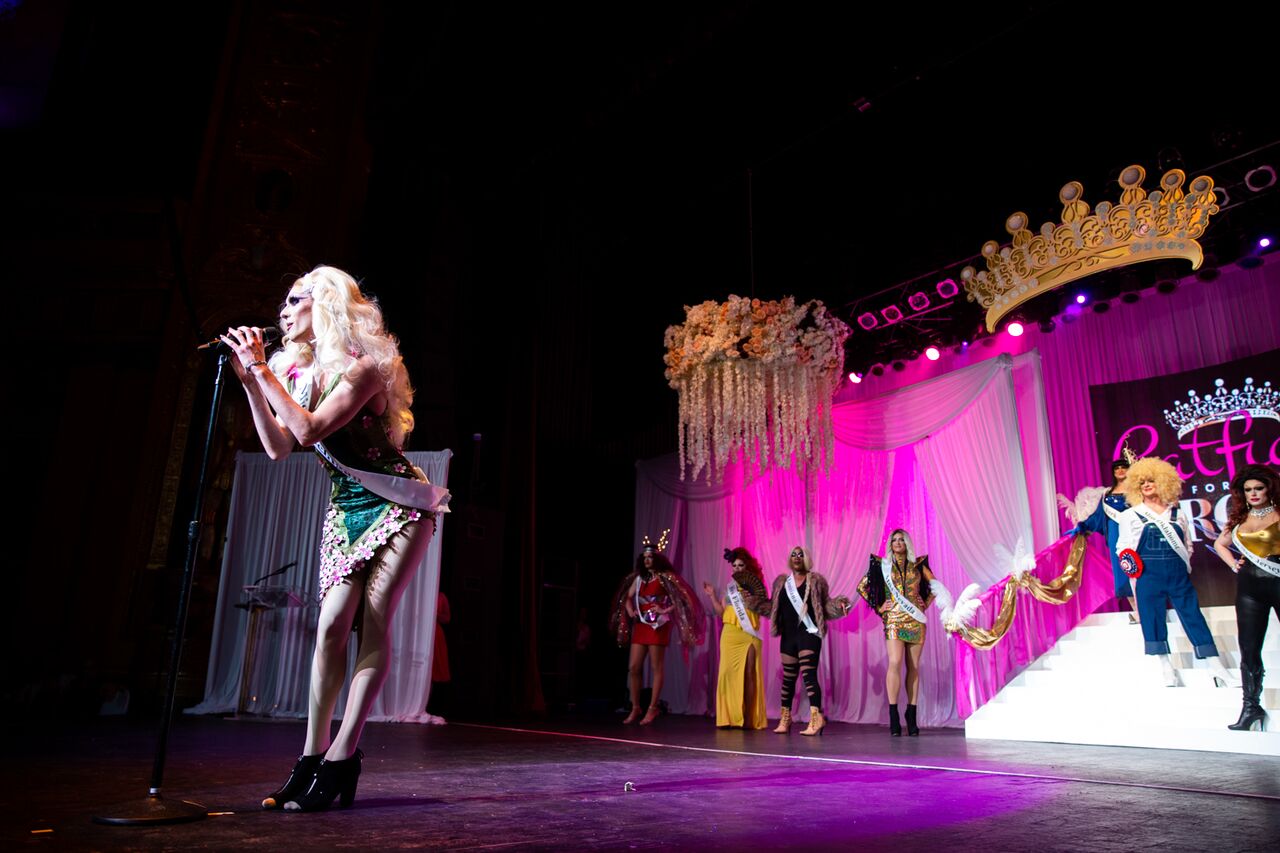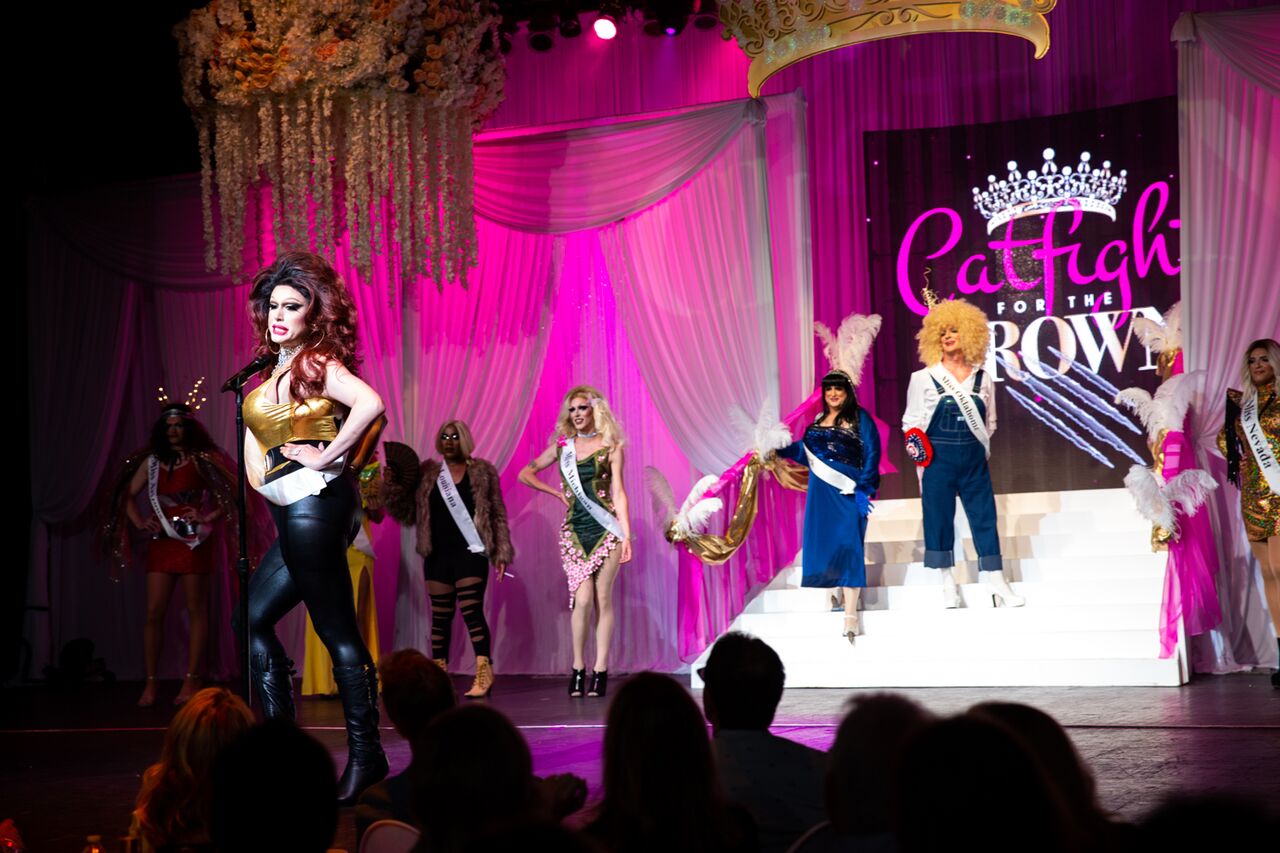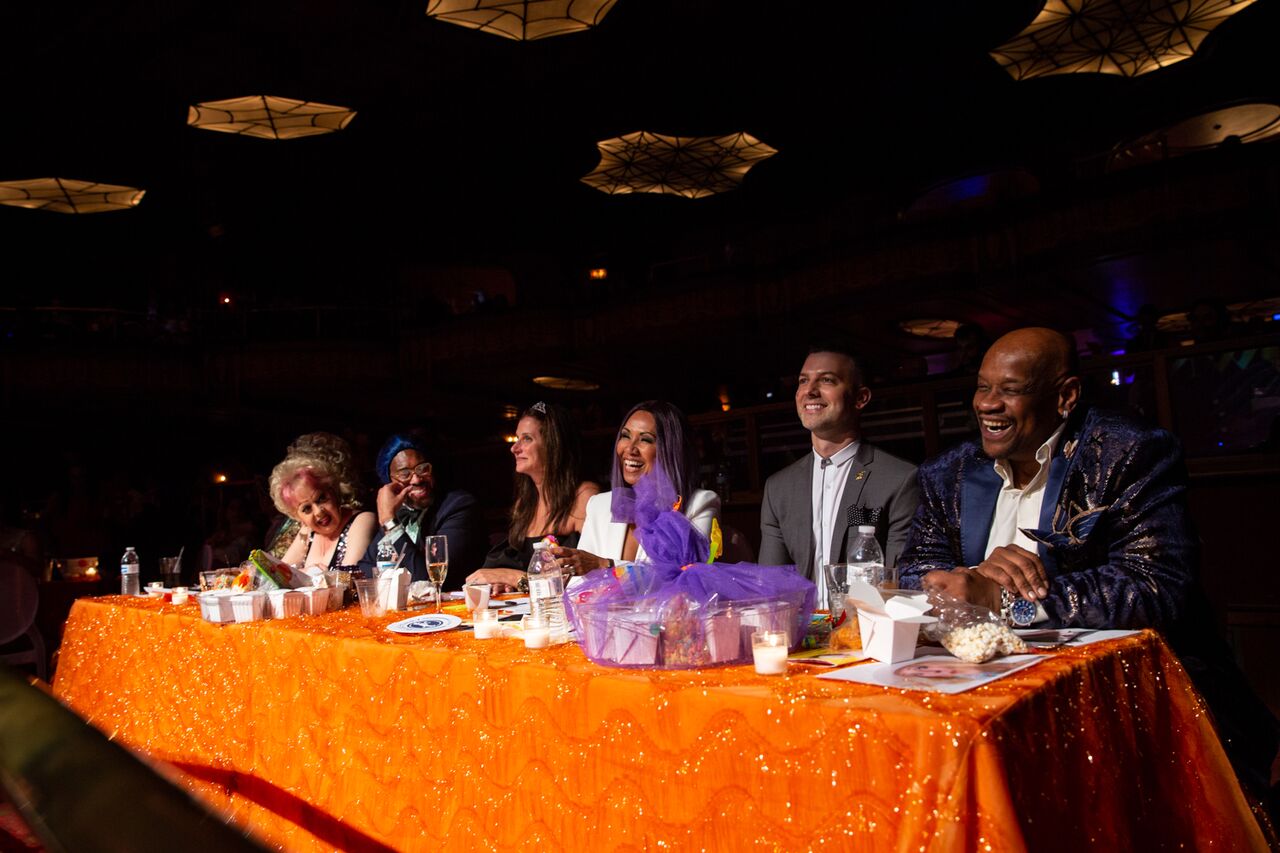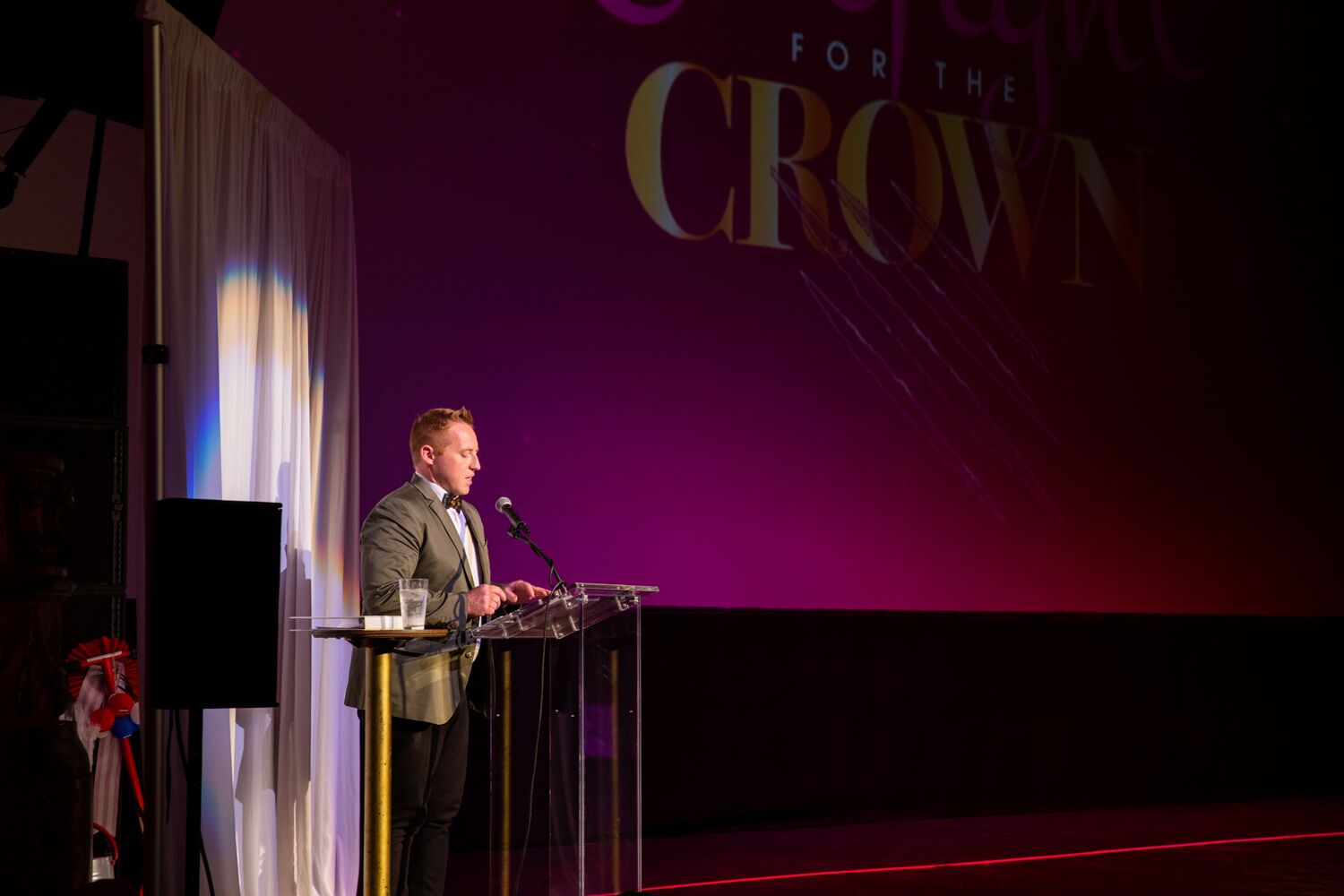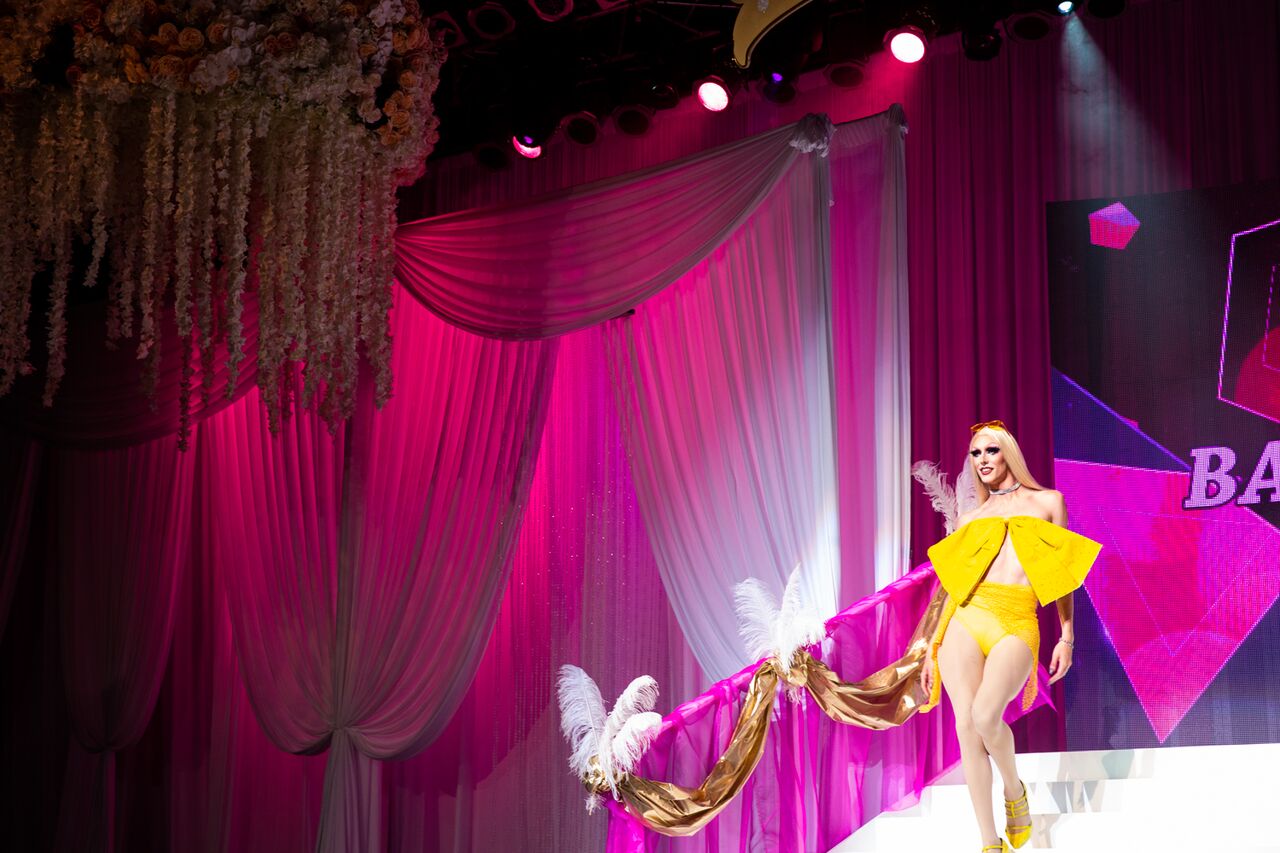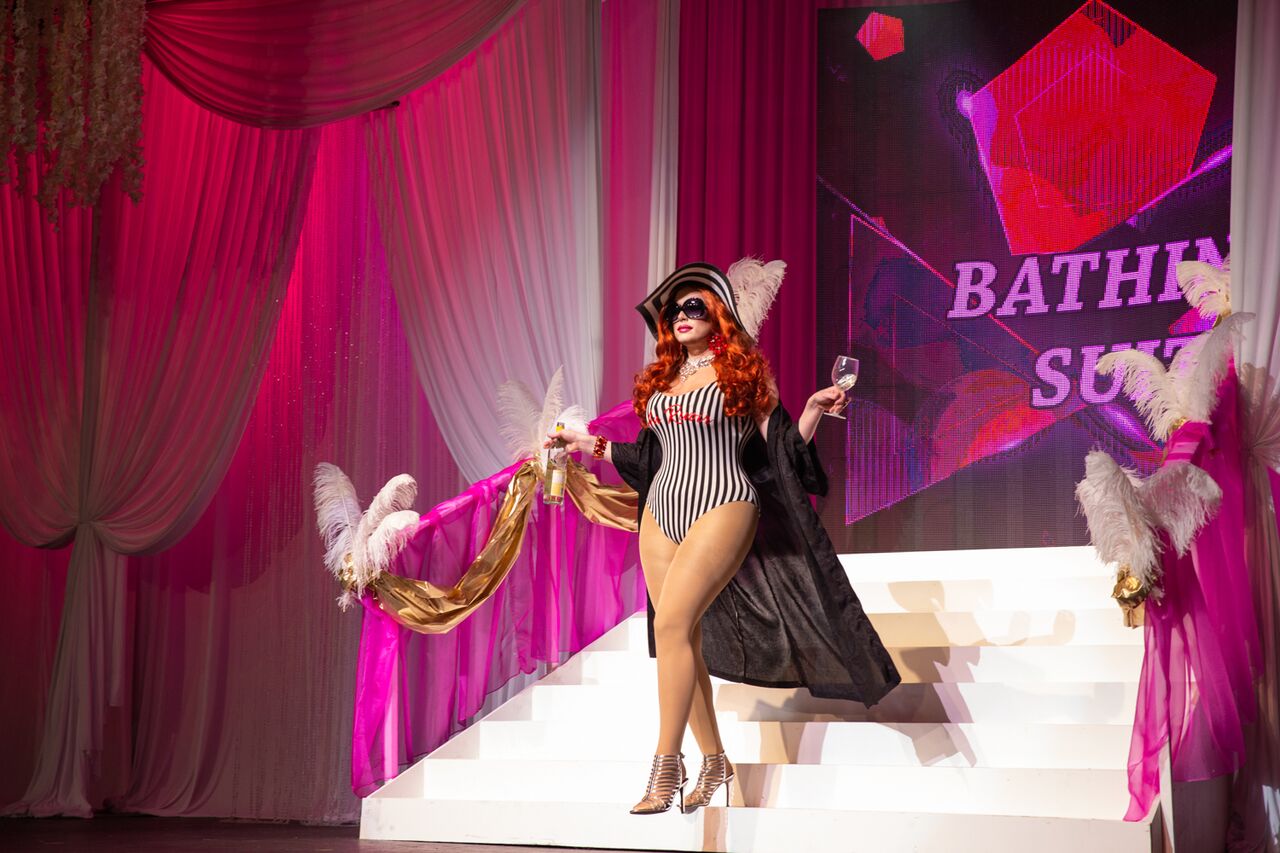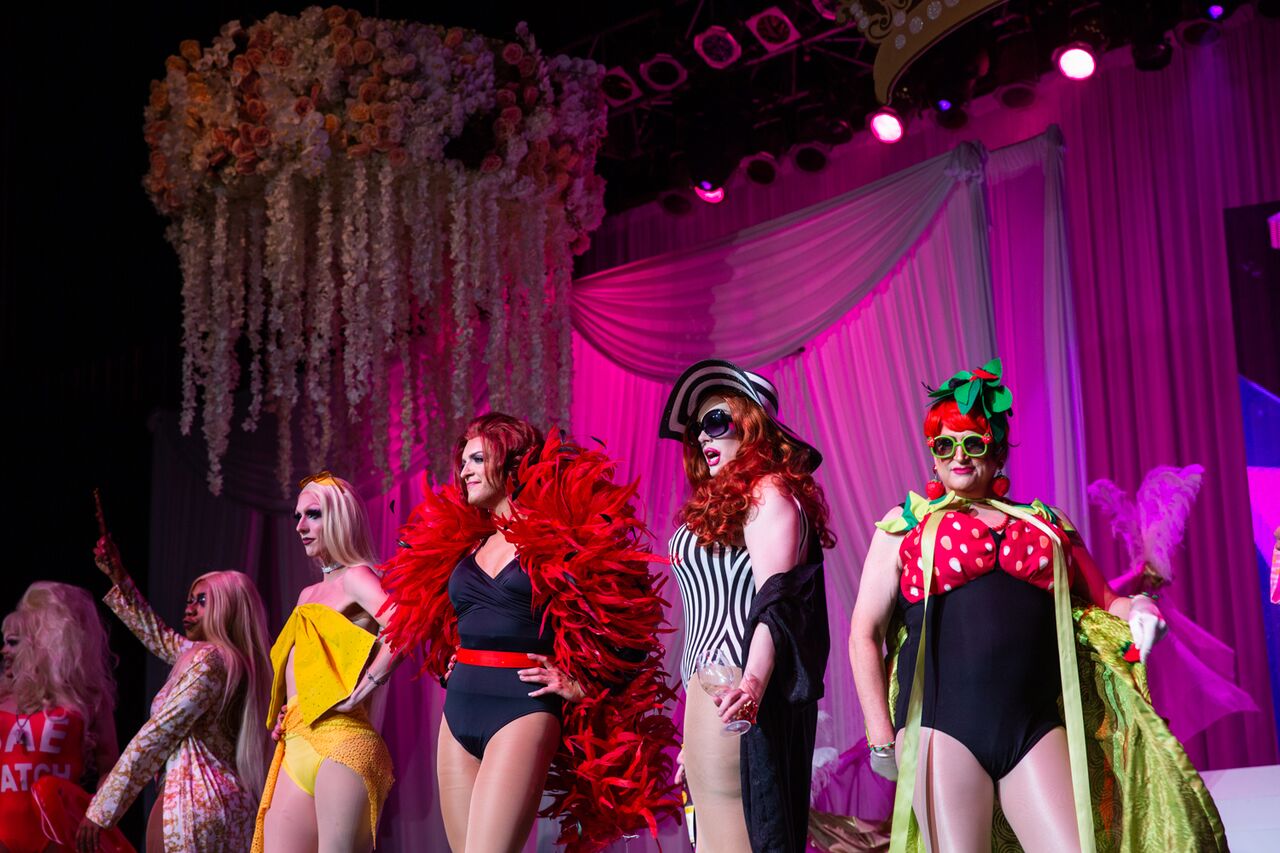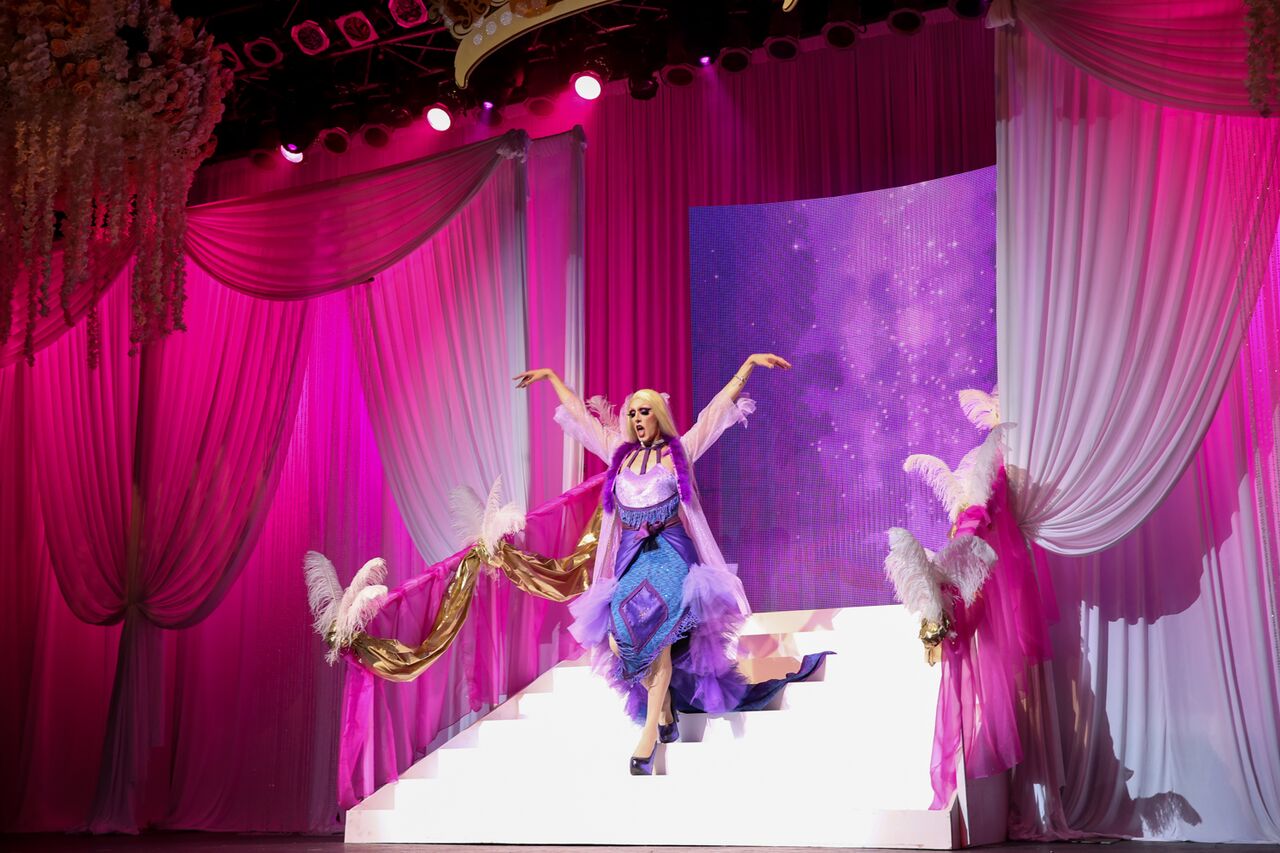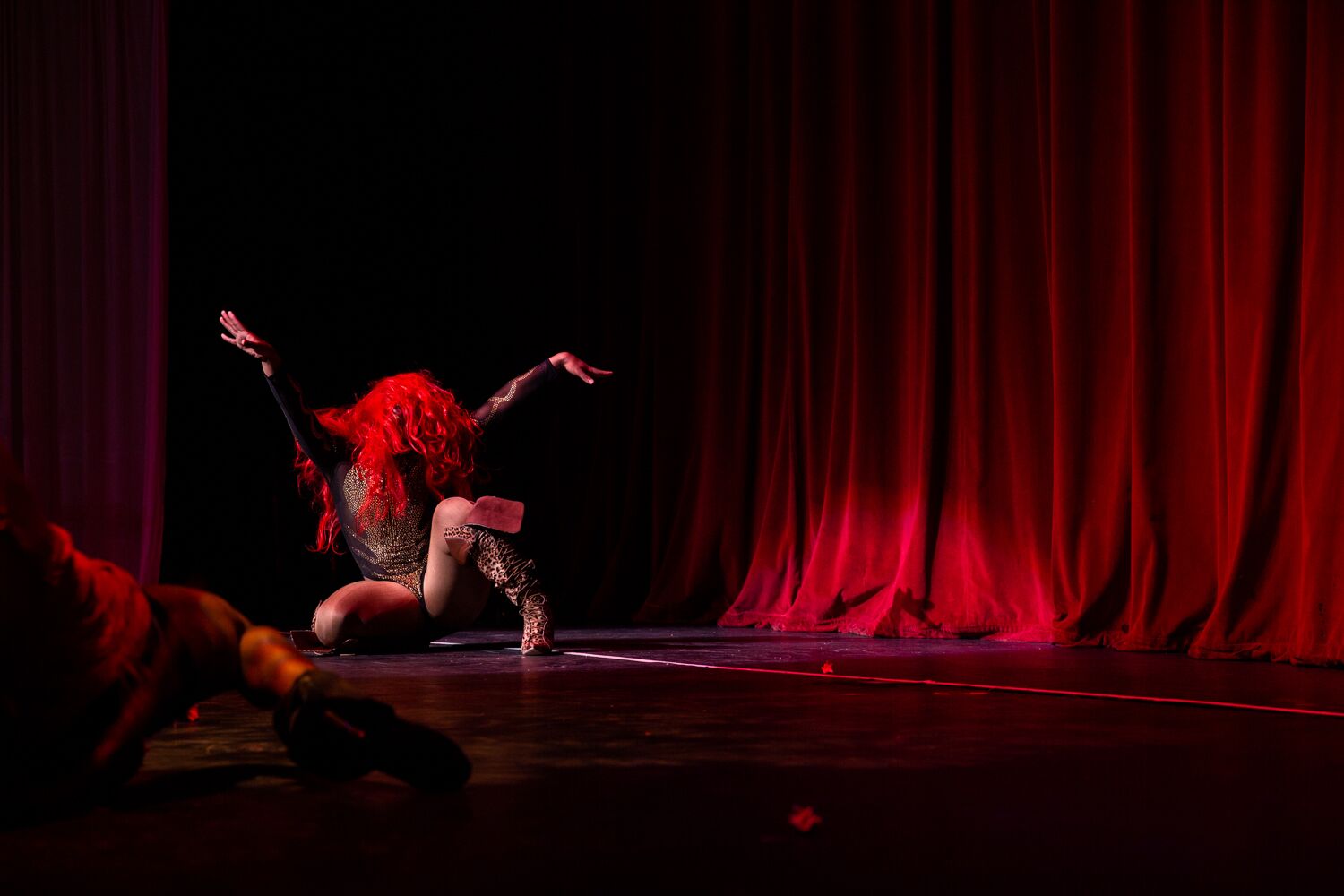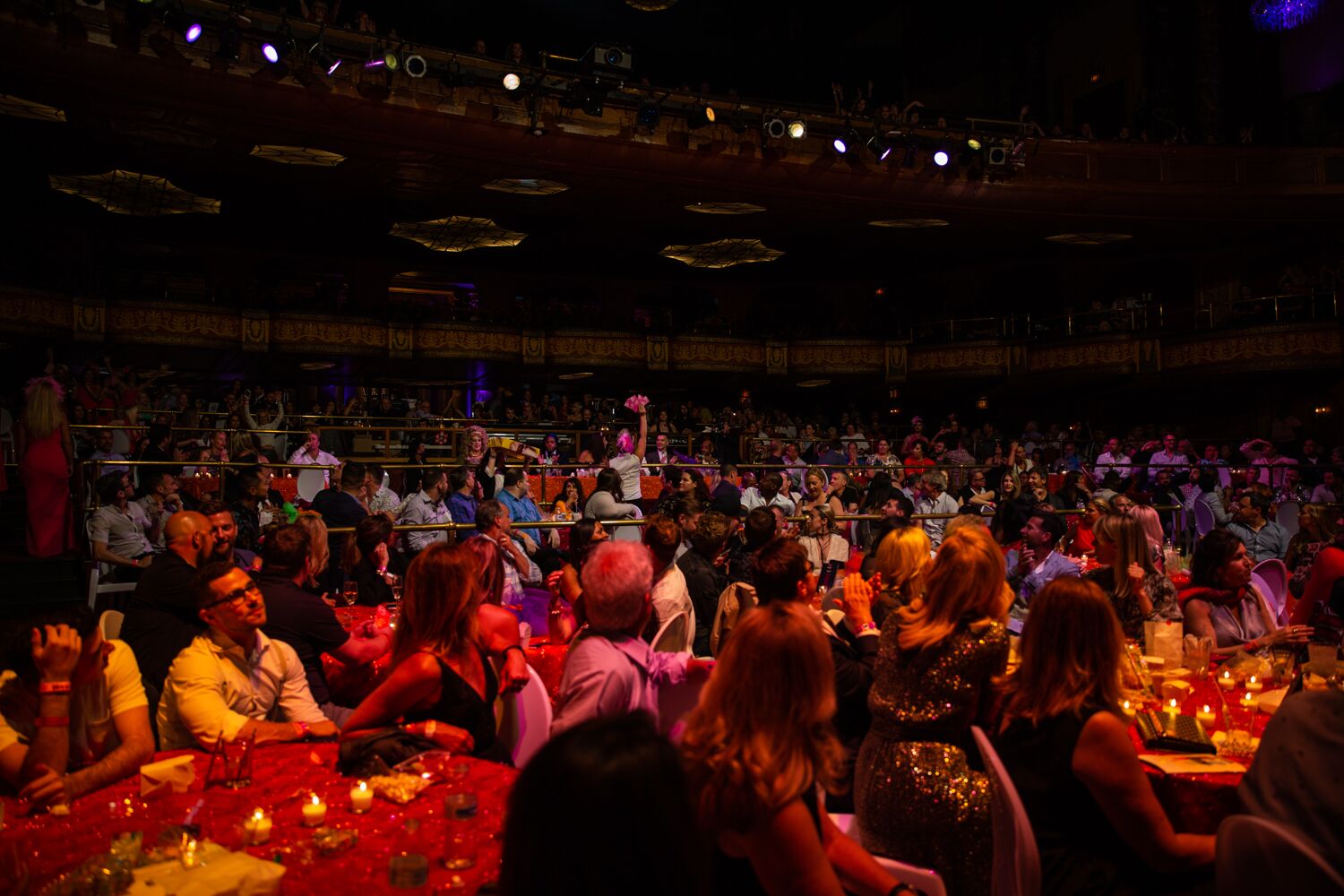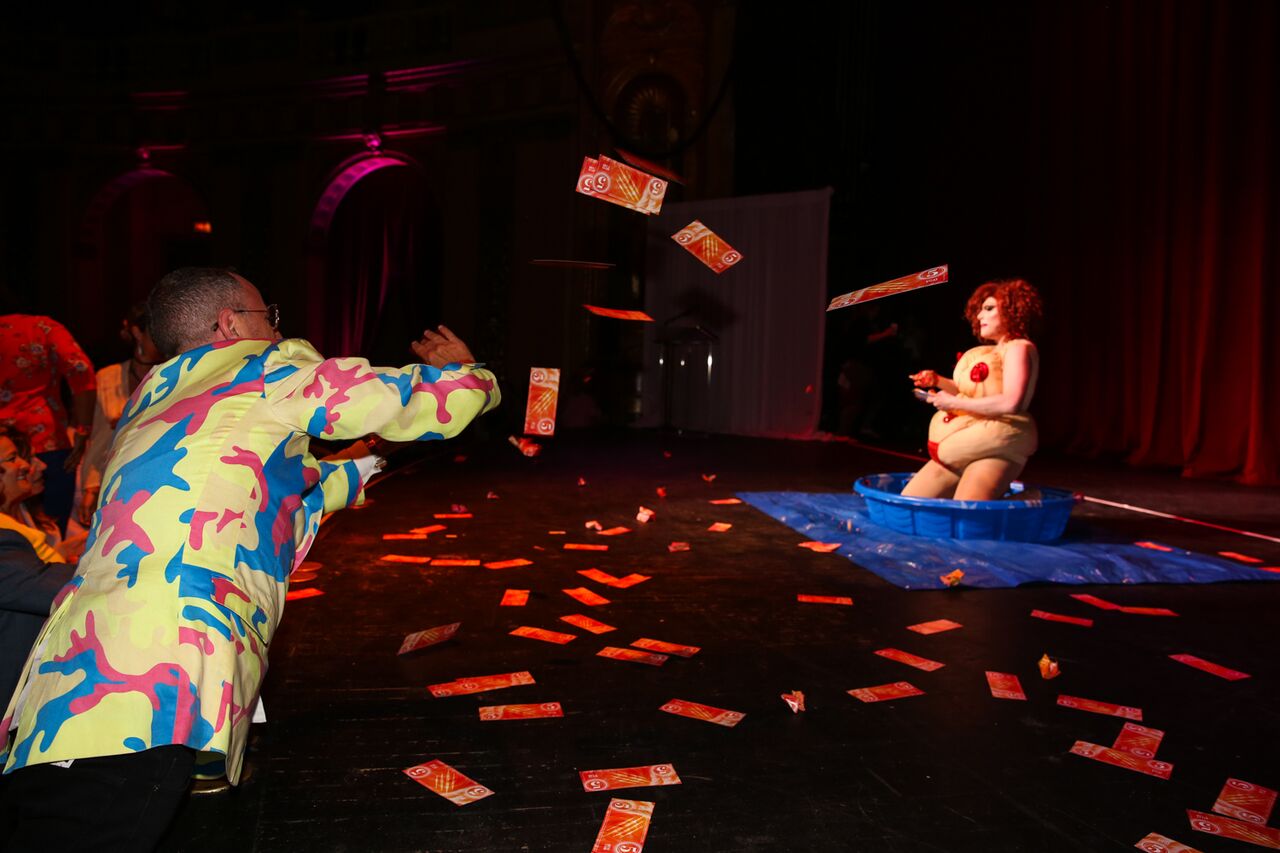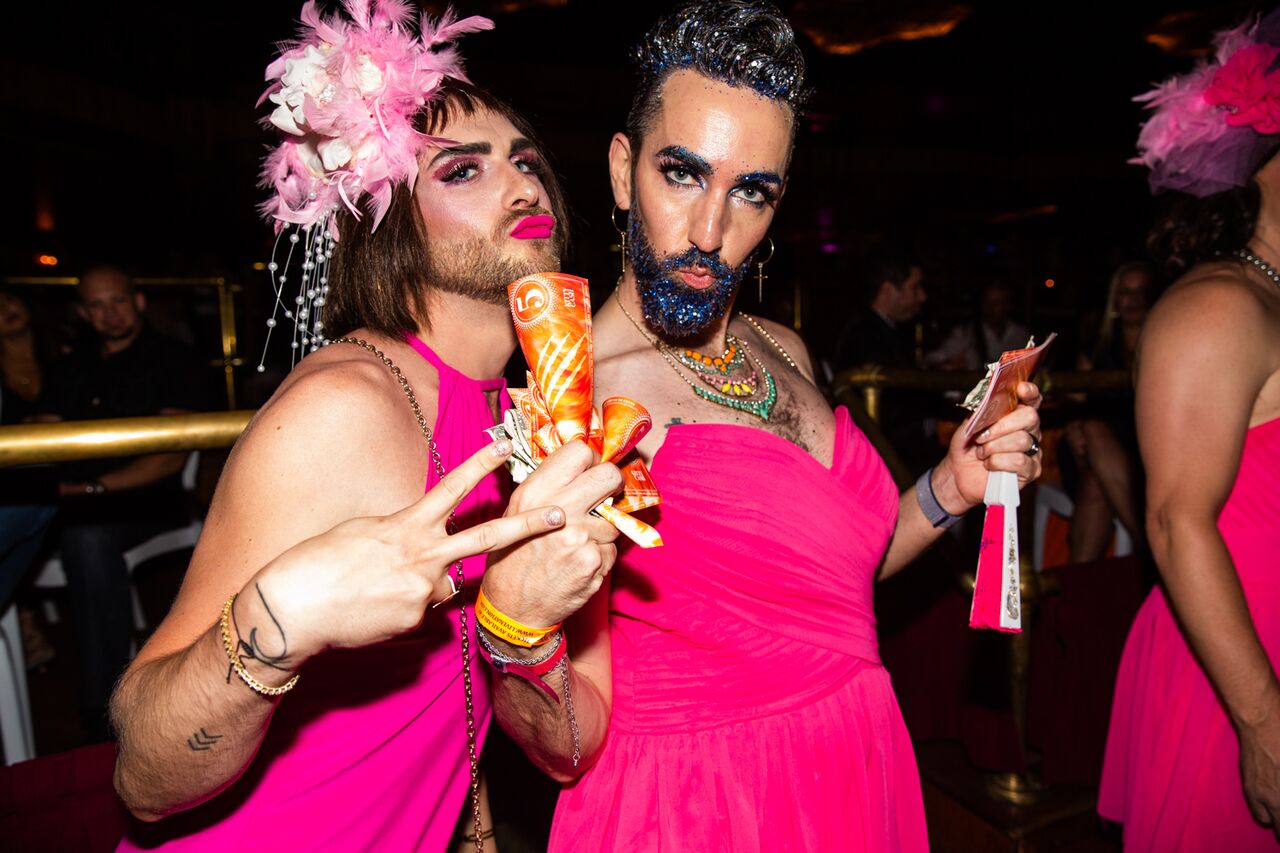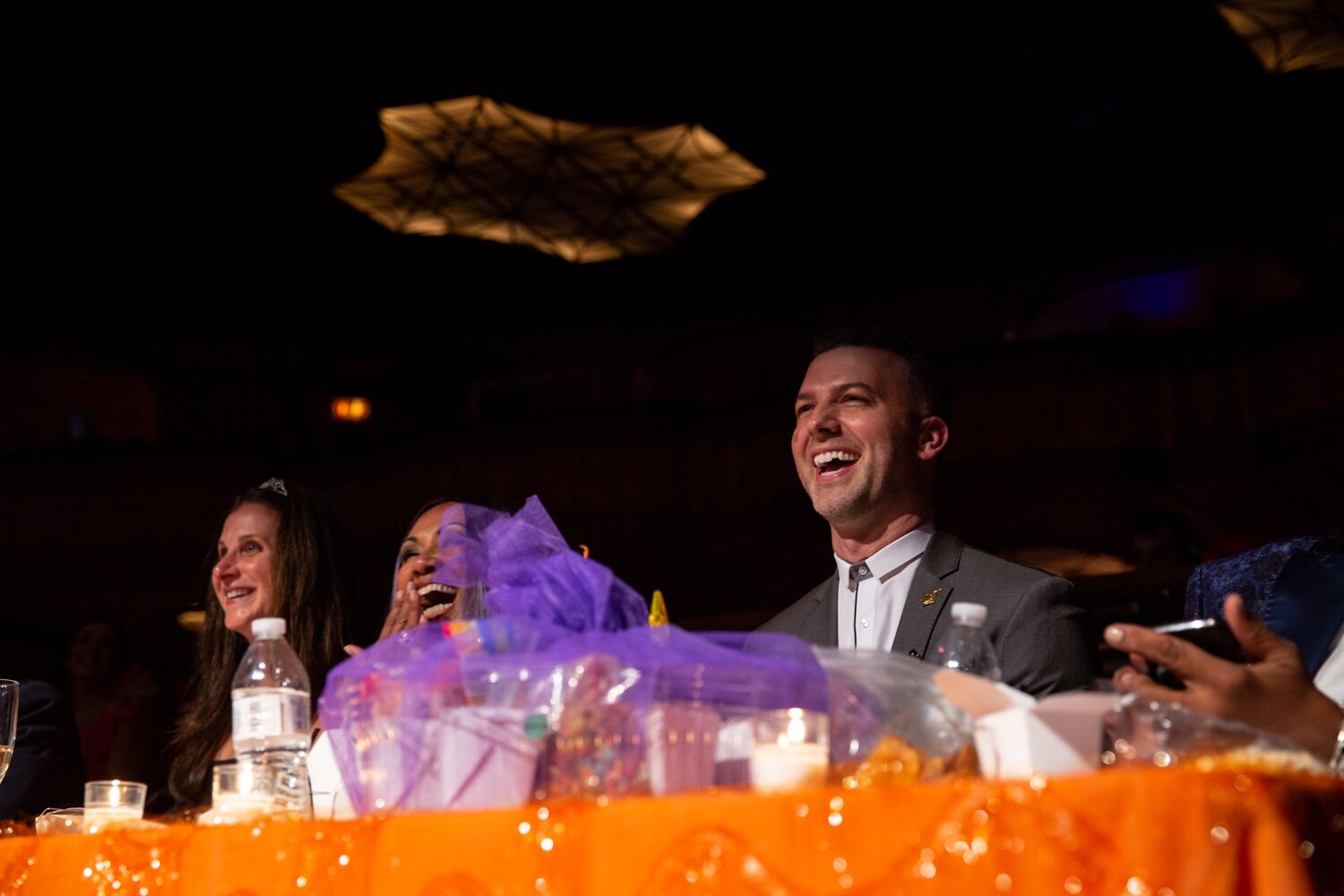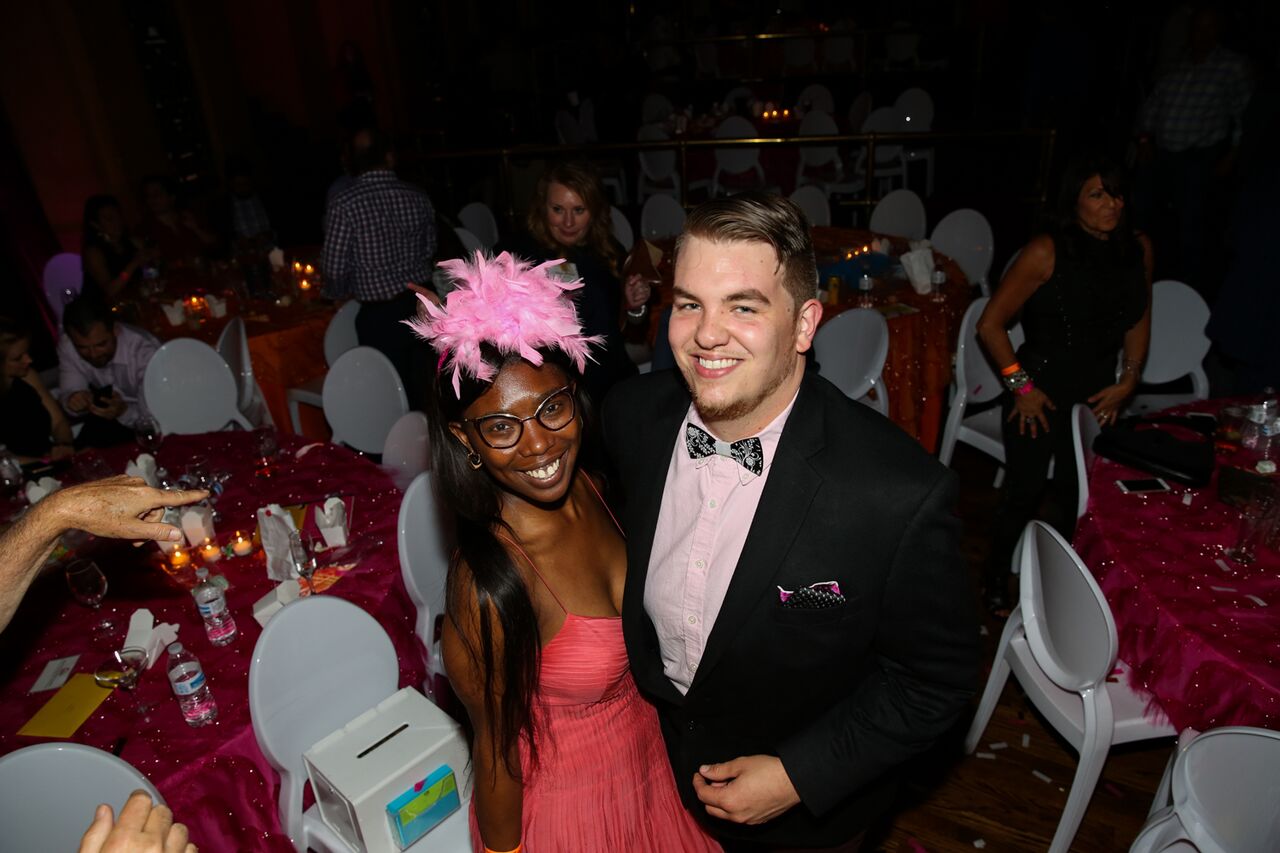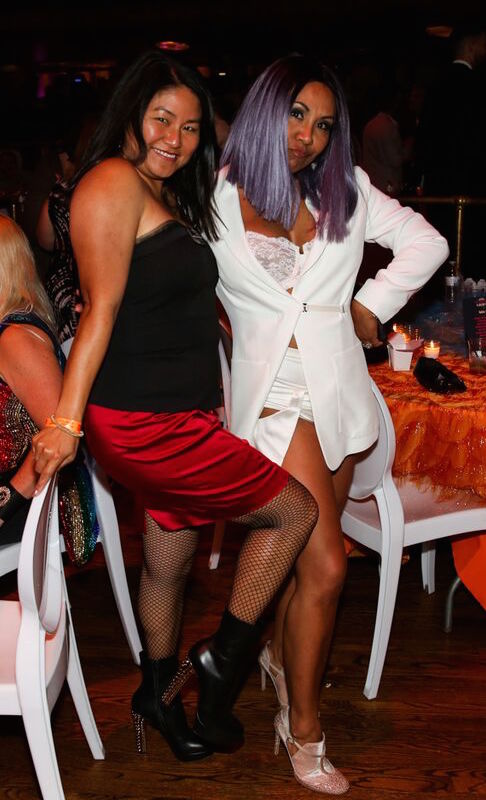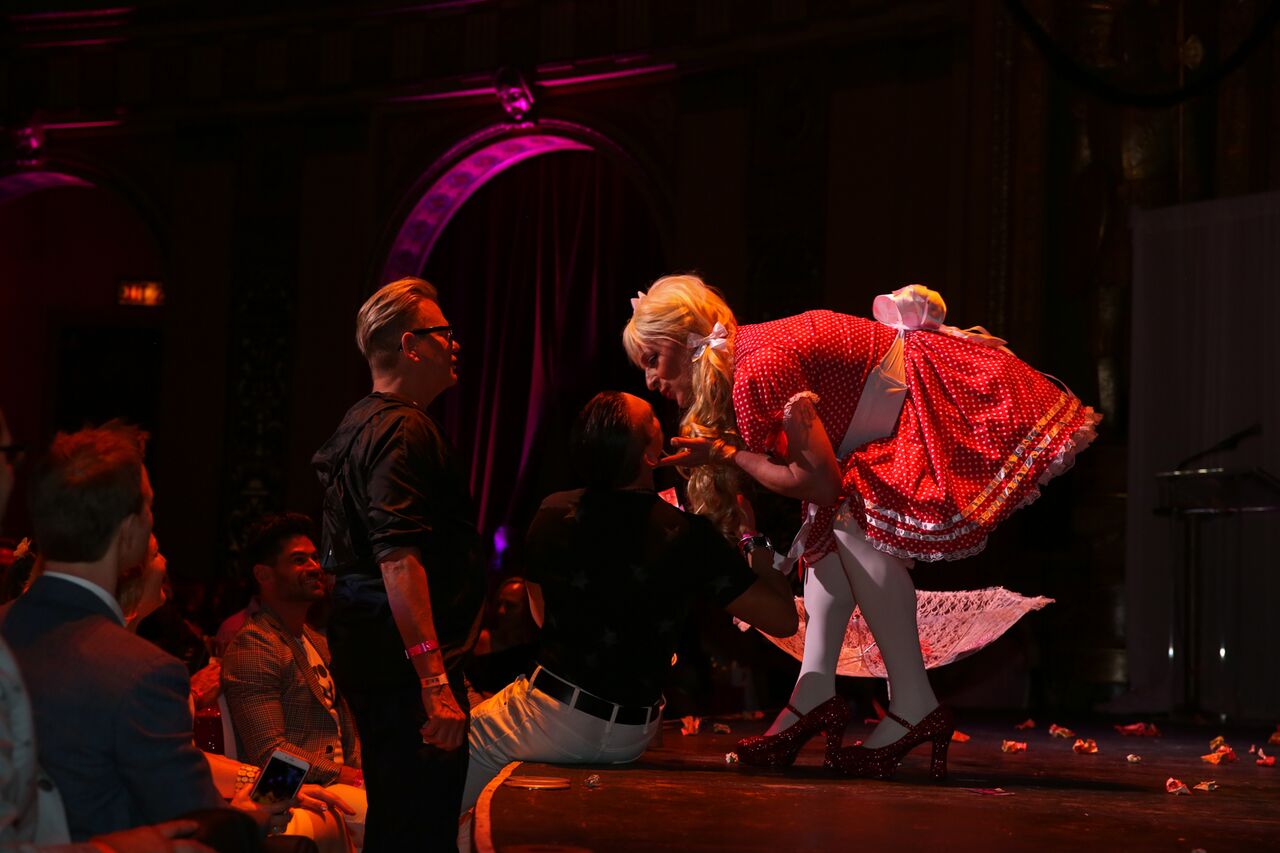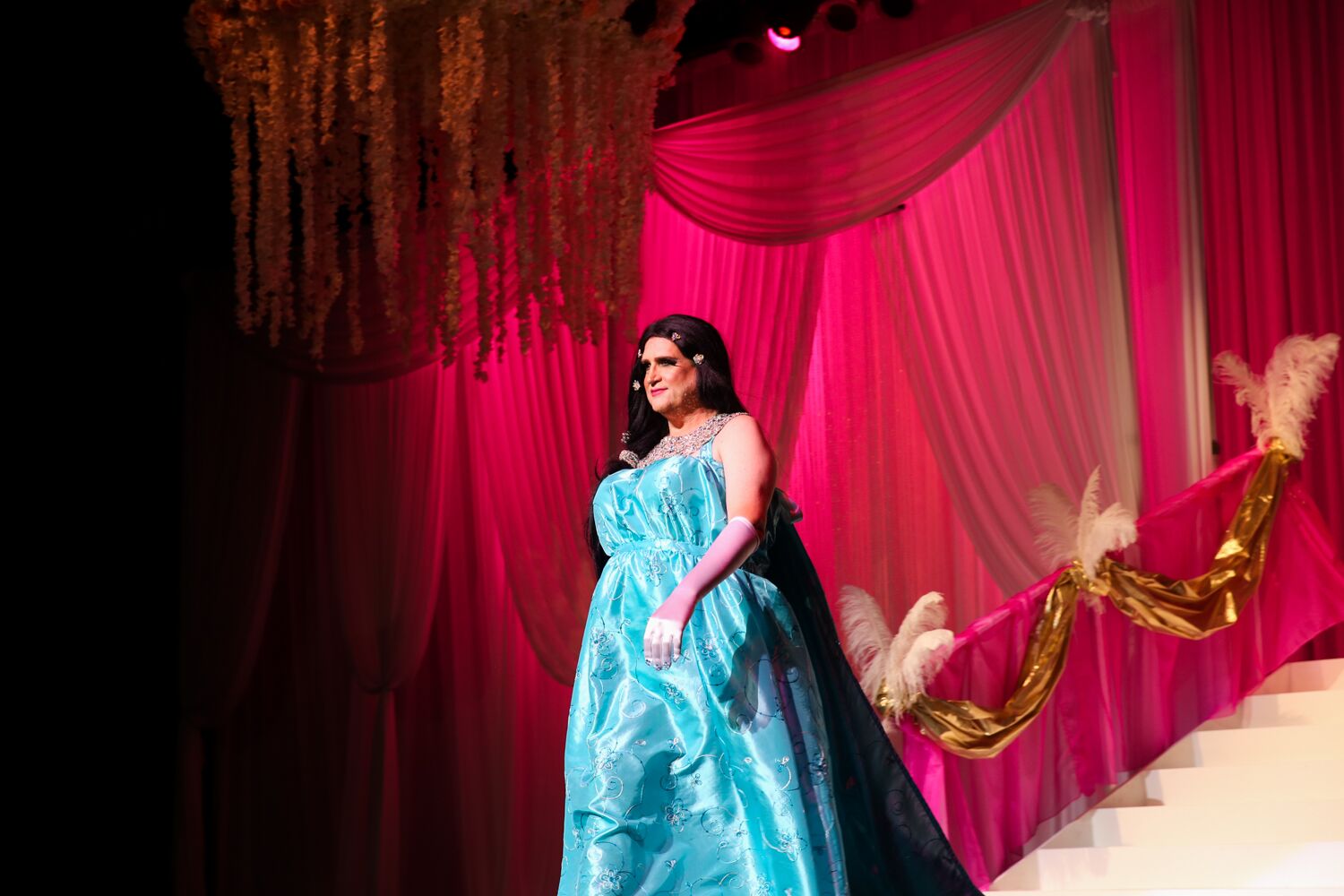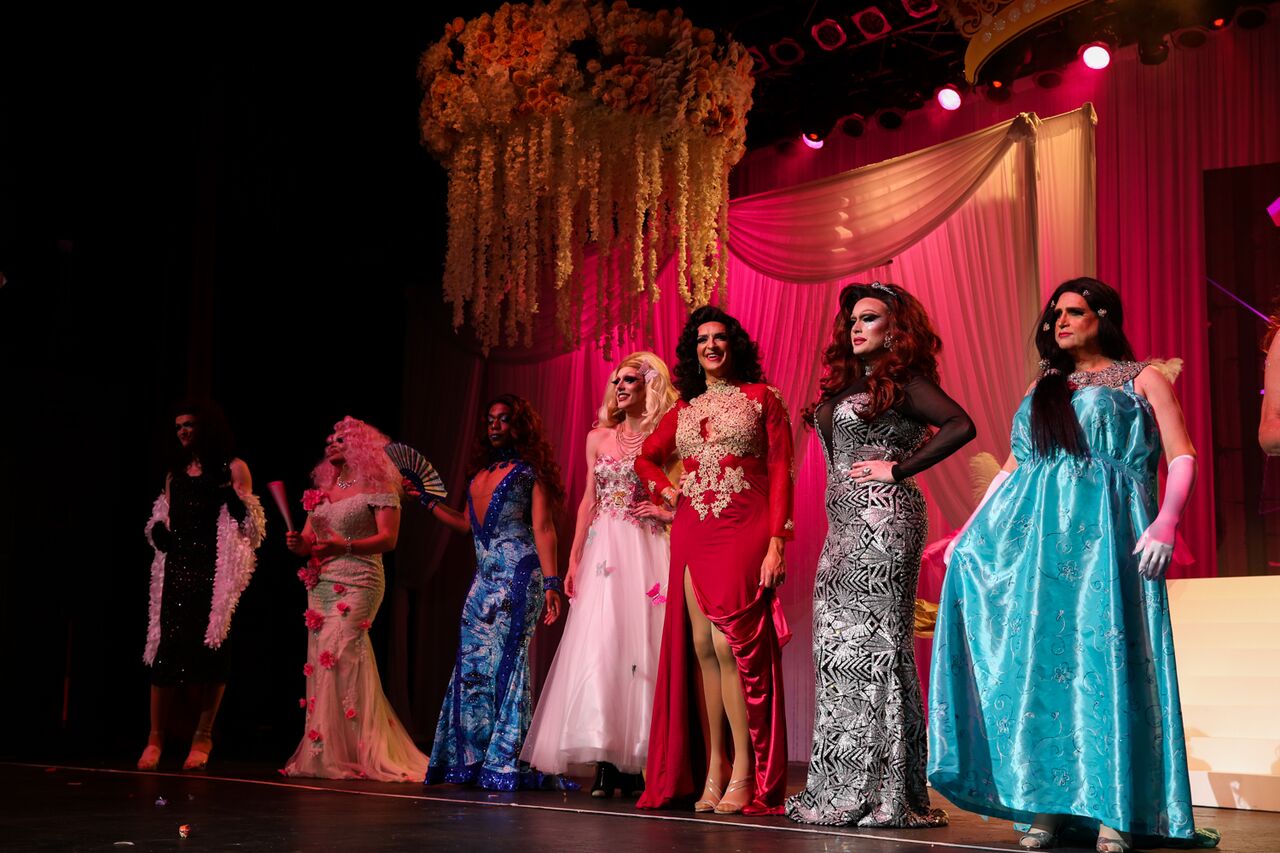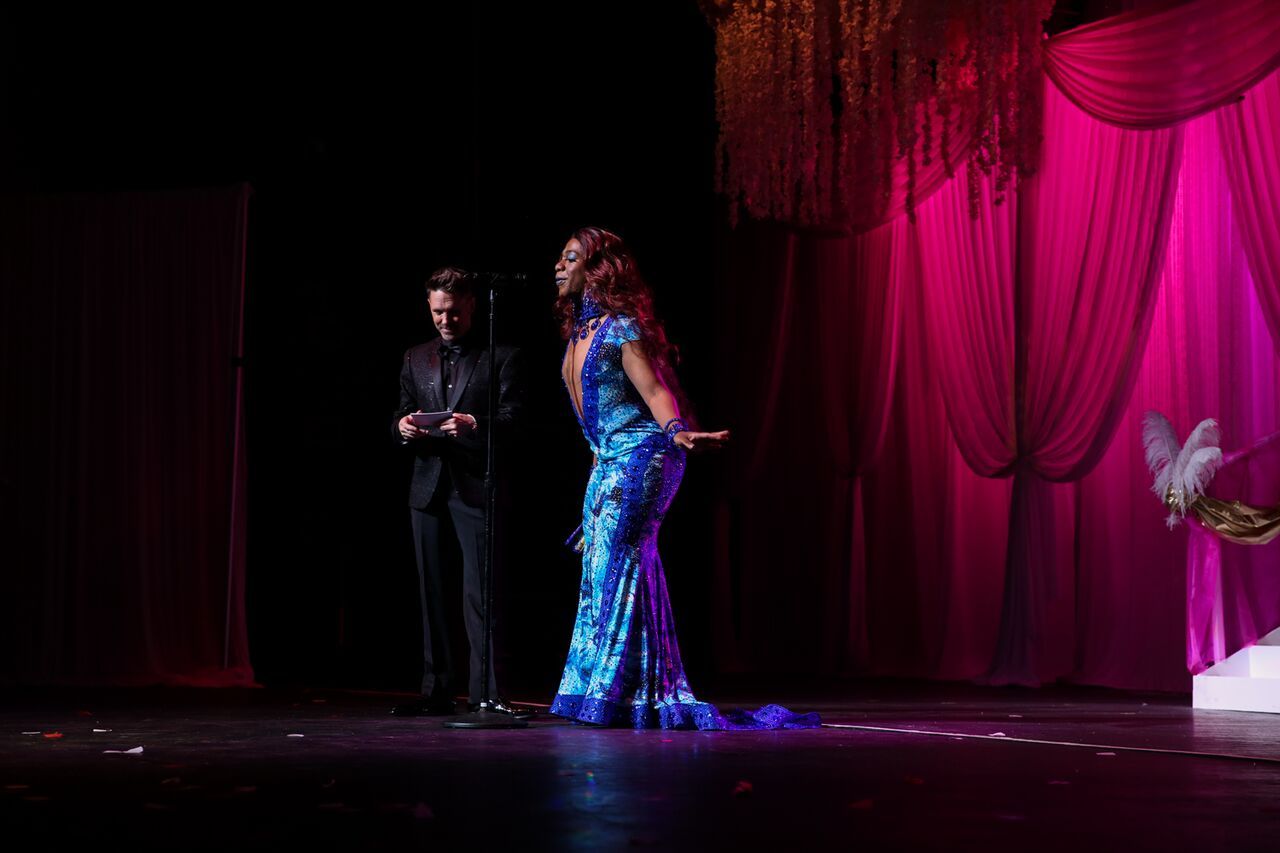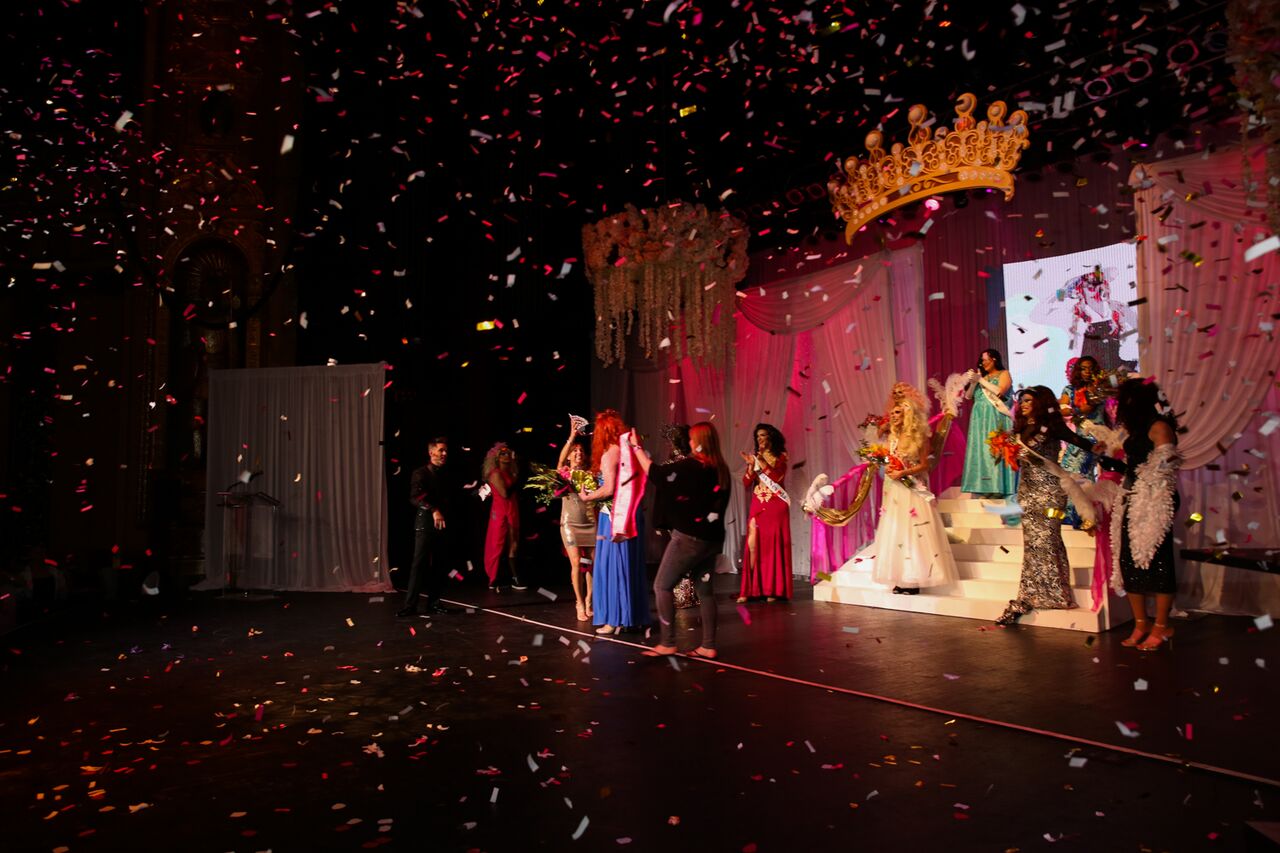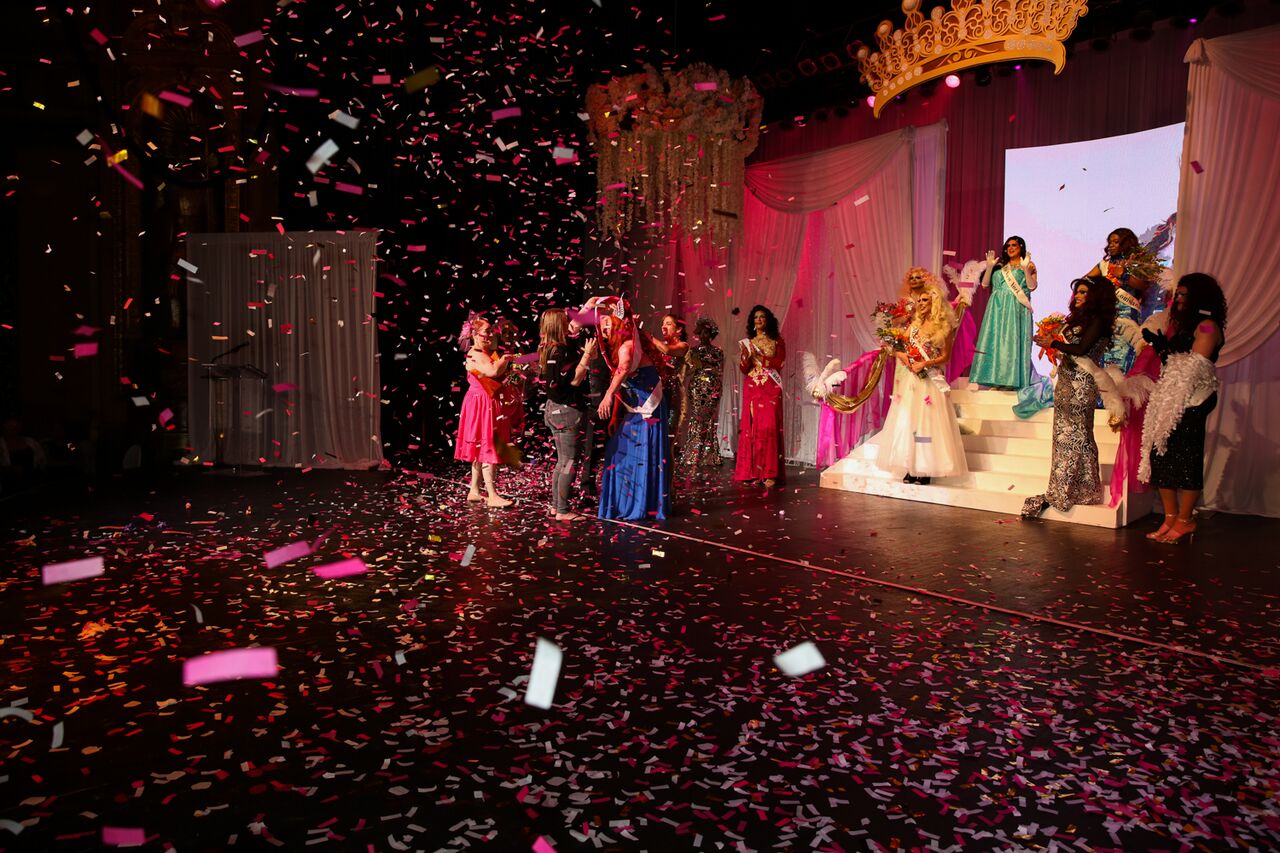 Project Beautiful - Inside and Out was thrilled to be the Presenting Sponsor for the Inaugural Catfight for the Crown -- an amateur drag pageant produced by Harris Van Cleef that raised an AMAZING $110,000 for The Ruth Ellis Health and Wellness Center!  Eight contestants IN DRAG competed in Talent, Swimsuit, Evening Wear and Interview -- it was a fun and hilarious night like nothing we have ever seen!!
Huge thanks and congratulations to all of the contestants who gave so much of themselves to make this event a success:
Miss Kitty 2018: Miss Oklahoma, Dusty Fields - TOM ANDERSON

1st Runner Up: Miss New Jersey, Atlanta Hoeboken - GEOFFERSON SCOTT

2nd Runner Up: Miss Michigan, Serena Scarface Sabbath - SCOTT J CLARK

3rd Runner Up: Miss Louisiana, Ida Slapter - LEMON

Miss Florida, Rita Pamphlet - ANTHONY MANNINO

Miss Arizona, Kellie Killjoy - THOMAS McCARTER

Miss Nevada, Amanda Wreckonwith - RUSS SIMON

Miss New York, Kerplunka Drumpfski - JIMMY LUZINSKI
Special thanks to:
The Production Team: Harris Van Cleef (Producer & MC), Scott MacDonald (Director), Mikki Gardner (Production Manager), and Corinne Roskopp (Stage Manager)

The Judges: Nicole Eisenberg, Elliott Broom, Chuck Bennett, Lady T Tempest, Jessie Beld-Elliott, Iona Traler and Ben Sharkey.

The "Pinkies" - the team of amazing volunteers!

And all of the sponsors, in-kind donors, and ticket purchasers!!
The Ruth Ellis Center serves annually nearly 500 of the estimated 800-1000 runaway, homeless, and at-risk LGBTQ youth in Metro Detroit.  Their services include Ruth's House (housing / foster care for 9 individuals), a Drop-In Center (meals, laundry, clothing, showers, counseling), health clinic, mental health services and family counseling.